Pigão, Ferrão and Fioravante Attorneys at Law
Specialized  Legal Advice in Digital and Corporate Law
We offer excellence in legal services to national and international clients, from different segments, supporting them in managing their business.
With solid experience in legal matters, supported by strategy and motivated by challenge, the specialists of Pigão, Ferrão and Fioravante Attorneys at Law are skilled in providing legal advisory to clients in important areas of law.
Corporate Law
Bankruptcy and judicial recovery

Acquisitions, splits, mergers and incorporations of companies

Commercial contracts

Corporate Consulting

Transformations and formation of holding companies

Alteration in corporate regimes

Succession planning and asset protection

Incorporation and dissolution of companies
Personal Data Protection
Legal advice for personal data mapping

Legal analyzes and opinions involving the personal data processing

Contracts review

Elaboration of documents and contracts related to data protection, such as terms of use, privacy policies, impact report and incident response plan

Responding to questions and complaints from holders

Proposition of legal measures and defense in lawsuits

Employee training
Pigão, Ferrão and Fioravante Attorneys at Law provides specialized legal advice in Digital and Corporate Law.
It is our commitment to guarantee safe and innovative legal solutions, with agility and organization, all in favor of the results desired by the client.
With the proper structure, the client will be able to count on professionals trained to assist their needs and ready to carry out a detailed work.
| | | |
| --- | --- | --- |
| | Most admired in Digital Law | |
| | | |
| --- | --- | --- |
| | Most admired in the state of São Paulo | |
| | | |
| --- | --- | --- |
| | Most admired in the Economic Sectors category | |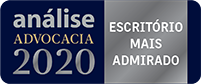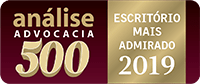 Dynamic and always attentive, we are dedicated to following the evolution of Law in Digital Transformation to offer solid and reliable solutions to those who hire us.
We analyze business viability and offer legal advice to investors. We also promote digital education, through lectures and training.
"We understand that the resolution of a dispute and success in legal advice depend on the development of the appropriate strategy, which results not only from the expertise of the professionals involved, but also from the vast experience of the latter in specialized law."
Pigão, Ferrão e Fioravante Attorneys at Law has a team of specialists who combine youth and experience in perfect harmony. Composed of experienced senior professionals and young talents, our team stands out for technical excellence, detail, agility, innovation, organization and performance.
Ethic
VALUES
Results
Inovation
Sustentability
Flexibility
Proximity to the Client
Justice
Pigão, Ferrão and Fioravante Attorneys at Law
Address: Av. Paulista, n.º 1.159, conjunto 1415
Phones: +55 (11) 2738-2008 – +55 (11) 2738-5008
Bela Vista, São Paulo – SP
ZIP Code: 01310-200
contato@pffa.com.br