Pigão, Ferrão and Fioravante Attorneys at Law
Specialized  Legal Advice in Digital and Corporate Law
We offer excellence in legal services to national and international clients, from different segments, supporting them in managing their business.
With solid experience in legal matters, supported by strategy and motivated by challenge, the specialists of Pigão, Ferrão and Fioravante Attorneys at Law are skilled in providing legal advisory to clients in important areas of law.
Digital Law
Fraud prevention and combating
Policy implementation or review
Third-party contract review
Guiding of internal investigations
Preventing and combating of information leakage
Employee training
Implementation or review of internal regulations, privacy policies, non disclosure agreements (NDAs) and employment contracts
Implementation of website and application terms of use and policies
Legal advice on software licensing
Monitoring of Internet content (names, brands, domains, reputation, among others)
Incident response
Measures for removing offensive content on the Internet
Establishment of trademark protective measures
Right to be forgotten
Fight against anonymity
Inhibitory and prohibitory legal measures
Extrajudicial notifications and interpellations
Compensation for damages
Preliminary orders
Filing motions to identify those responsible for illegal conduct on the Internet
Filing motions to investigate criminal conducts
Filing criminal actions
Filing defensive motions for business ambit
Repression and combating of copyright and privacy violation
Legal advice on copyright on computer programs
Repression of unfair competition
Legal analyses and report
Legal advice to define the corporate structure of the new business;
Social contracts, partner agreements, memorandum of understanding and corporate documents for startups;
Legal viability analyses of new online business;
Secrecy and confidentiality agreements (non-disclosure agreements);
Purchase and sale of shares, quotas and equity interests;
Obtaining investments, venture capital and angel investors;
Incorporations, mergers and acquisitions of startups and corporate partnerships;
Vesting models, stock options, licenses and authorizations;
Specialized work and service contracts for startups;
Terms of use, privacy policies and reservation of intellectual property rights;
Preventive and contentious legal advice.
Legal analysis and advice on Digital Law, Business Law and Intellectual Property;
Drafting and reviewing contracts;
Legal advice on data processing and correct production of evidence.
Introduction to Digital Law
Cybercrimes
Online and offline proof
Brazilian Civil Rights Framework for the Internet
Civil liability on the internet
Information security
Impact of new technologies on Labor Law
Privacy and personal data protection
Virtual Incident Resolution
Electronic contracts
E-commerce and applicable legislation
Protection of immaterial property in the digital age
Compliance
Corporate Law
Bankruptcy and judicial recovery

Acquisitions, splits, mergers and incorporations of companies

Commercial contracts

Corporate Consulting

Transformations and formation of holding companies

Alteration in corporate regimes

Succession planning and asset protection

Incorporation and dissolution of companies
Personal Data Protection
Legal advice for personal data mapping

Legal analyzes and opinions involving the personal data processing

Contracts review

Elaboration of documents and contracts related to data protection, such as terms of use, privacy policies, impact report and incident response plan

Responding to questions and complaints from holders

Proposition of legal measures and defense in lawsuits

Employee training
Pigão, Ferrão and Fioravante Attorneys at Law provides specialized legal advice in Digital and Corporate Law.
It is our commitment to guarantee safe and innovative legal solutions, with agility and organization, all in favor of the results desired by the client.
With the proper structure, the client will be able to count on professionals trained to assist their needs and ready to carry out a detailed work.
| | | |
| --- | --- | --- |
| | Most admired in Digital Law | |
| | | |
| --- | --- | --- |
| | Most admired in the state of São Paulo | |
| | | |
| --- | --- | --- |
| | Most admired in the Economic Sectors category | |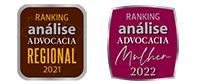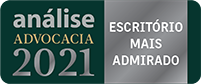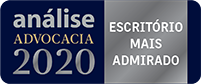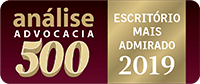 Dynamic and always attentive, we are dedicated to following the evolution of Law in Digital Transformation to offer solid and reliable solutions to those who hire us.
We analyze business viability and offer legal advice to investors. We also promote digital education, through lectures and training.
"We understand that the resolution of a dispute and success in legal advice depend on the development of the appropriate strategy, which results not only from the expertise of the professionals involved, but also from the vast experience of the latter in specialized law."
Pigão, Ferrão e Fioravante Attorneys at Law has a team of specialists who combine youth and experience in perfect harmony. Composed of experienced senior professionals and young talents, our team stands out for technical excellence, detail, agility, innovation, organization and performance.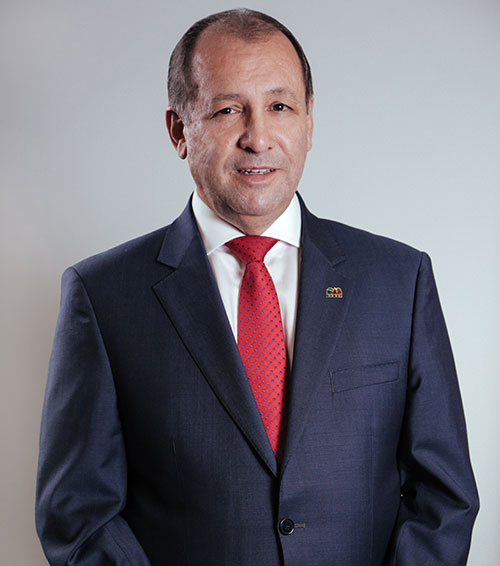 Claudenir Pigão
Lawyer specialized in Business Law, the result of his performance as Director of the Legal Department of a large company in the industrial sector, in which he remained until 2004. In that year, he founded his own law firm, in São José do Rio Preto , State of São Paulo. At the cost of much effort and worthwhile results, the stall has become one of the most renowned in the northwest of São Paulo. Pigão is a member of the Mining Law Commission at Sao Paulo State Bar Association. He specializes in Corporate Law.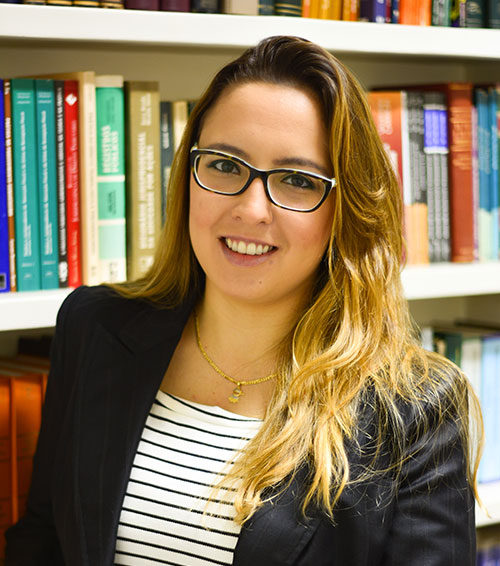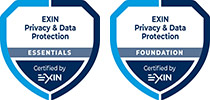 Larissa Pigão Fioravante
Bachelor of Law from the Faculdade de Direito Damásio de Jesus (FDDJ / SP); Postgraduate in Labor Law from (FDDJ / SP).
• Attending Master's Degree in Legal Science at "Universidade Autonoma de Lisboa" (UAL). Specialist in Digital Law and in Labor Law, both by IBMEC – IDD / SP;
• Internationally certified in PRIVICY AND DATA PROTEXTION FOUNDATION (PDPF) by EXIN;
• Certified PDP: PRIVACY AND DATA PROTECTION FOUNDATION (Daryus/SP);
• Certified PDP: PRIVACY AND DATA PROTECTION PRACTITIONER (Daryus/SP;
• Certified ISFS: INFORMATION SECURITY FOUNDATION BASED ON ISO/IEC 27001 (Daryus/SP);
• Effective member of the Digital Law and Compliance Commissions; Intellectual Property and Entertainment Law; and Combating at Sao Paulo Attorneys Bar Association (2018);
Certificate – Course on General Personal Data Protection Law – LGPD. A panoramic view – taught by Frederico Meinberg;
• Participation in the 3rd Workshop – Impacts of the Children and Adolescents Exhibition on the Internet – under the organization of Nic.br and CGI.br;
• Participation in the 10 Seminar on Protection of Privacy and Personal Data – under the organization of Nic.br and CGI.br;
• Participation in the IX Seminar on Protection of Privacy and Personal Data – under the organization of Nic.br and CGI.br;
• Certificate – EXIN PDPE Essentials: General Data Protection Act (LGPD) (Centraldesk);
• Certificate – ISO 27001 – taught by Cláudio Dodt;
• Online Course – Protection of Personal Data: way beyond the LGPD (DataPrivacy).
• Course: Way beyond the LGPD – Data Privacy Brasil
• Course: Digital human rights: digital security. – FGV (nic.br)
• Course: Image and Rights on the Web – FGV (nic.br)
• Course: Certified – EXIN Essentials: Privacy & Data Protection
Full curriculum at lattes platform:  http://lattes.cnpq.br/95477791335804
Languages: Portuguese and English
Ethic
VALUES
Results
Inovation
Sustentability
Flexibility
Proximity to the Client
Justice
Pigão, Ferrão and Fioravante Attorneys at Law
Address: Av. Paulista, n.º 1.159, conjunto 1415
Phones: +55 (11) 2738-2008 – +55 (11) 2738-5008
Bela Vista, São Paulo – SP
ZIP Code: 01310-200
contato@pffa.com.br